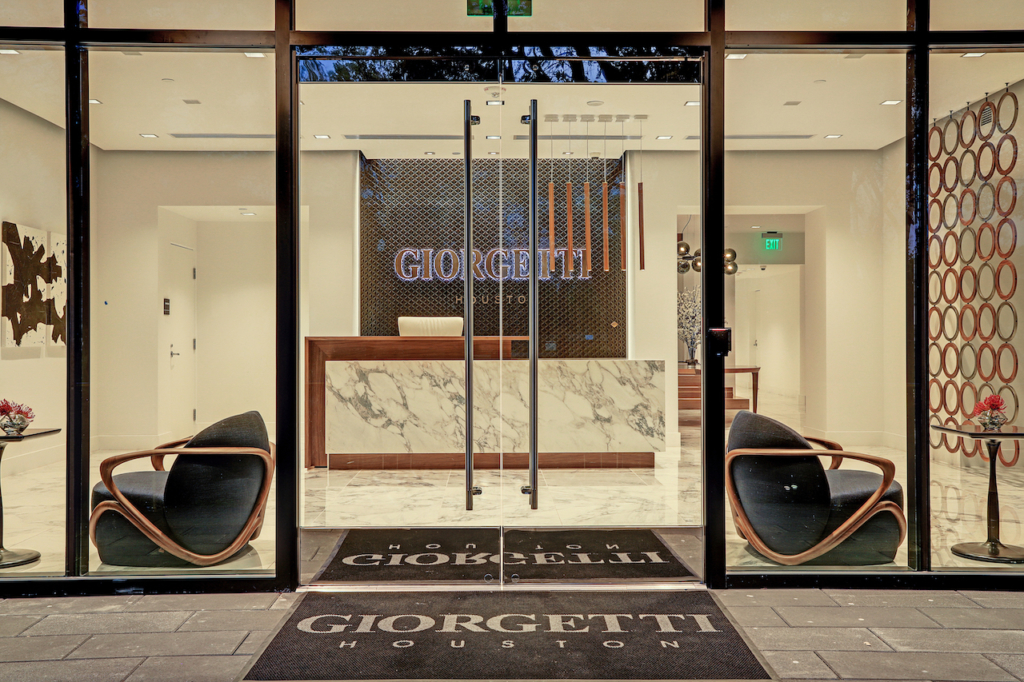 Giorgetti Houston has officially opened, marking the Italian luxury furniture maker's first completely branded real estate project in the country.
Located in Upper Kirby District, the seven-story luxury boutique mid-rise features 32 residences.
The inaugural collaboration of Italian furnishings brand Giorgetti, Georgia-based real estate development and investment firm Stolz Partners, Houston-based architecture and interior design firm Mirador Group and Douglas Elliman, the project was initially inspired by the purchase of an armchair designed by Giorgetti.
After buying the Italian furniture maker's iconic Progetti chair, Mirador Group Principal Jerry Hooker and his husband, Douglas Elliman Texas CEO Jacob Sudhoff, were so impressed that they flew to Italy to see how it was made and learn more about the brand.
When they returned, Hooker sketched the exterior design of a mid-rise condominium based on Giorgetti's popular Origami cabinet and flew to New York to meet with the Italian-based CEO of Giorgetti.
The timing was serendipitous: Hooker's visionary concept dovetailed nicely with Giorgetti's expansion into a complete lifestyle brand.
While the Meda, Italy-based furniture company, known for its attention to detail and understated style, has created custom furnishings for celebrity residences, showrooms, cruise ships and luxury hotels, this is its first large-scale residential project.
"While other condominium projects have designer names attached, Giorgetti Houston is setting a new standard in the market worldwide," said Sudhoff in the press release. "Everything from the building's location to its fixtures and finishes within have been inspired by the brand, enabling us to create a unique, refined setting. Each residence is like an original work of art."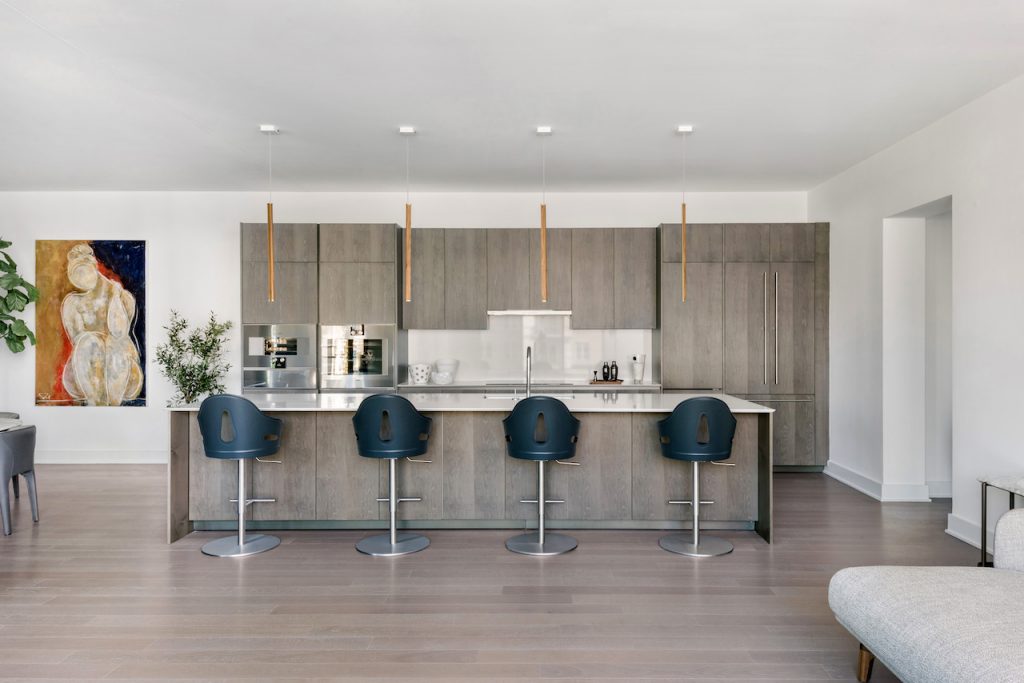 Ranging in size from 700 square-feet up to 6,800 square-feet for one of the four penthouses, the residences feature Gaggenau appliances, Artos fixtures, Listone Giordano hardwood flooring and cabinets handcrafted in Italy by the company's craftsmen. The Italian influence continues outdoors with private loggias complete with full kitchens and fireplaces.
The building itself offers pet-living amenities, a gym, cold plunge pool, Jacuzzi, concierge service and enclosed garages for select units.
"The design ethos of Giorgetti is based on exclusivity and atypical uniqueness," said Giorgetti CEO Giovanni del Vecchio in the press release. "Each piece contributes toward defining space, becoming part of a complex, harmonious and extraordinary whole. The result is very special — a remarkable living space, imbued with the spirit of modern elegance."
Mirador Group led the design and planning of the building's exterior, which reflects Giorgetti's aesthetic sensibility, literally spelling out "Giorgetti" in binary code.
"Our goal throughout the design process was to ensure the Giorgetti culture is alive in each home as well as in the common spaces," Hooker said. "The building is representative of the Giorgetti Italian lifestyle — a harmonious fusion of innovative design, architecture, form and function that truly distinguishes the pioneering brand."
Available residences at Giorgetti Houston are priced from $1,900,000.