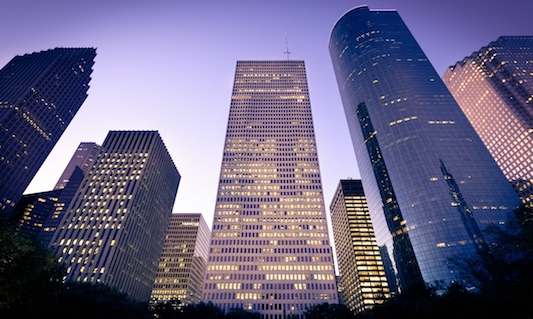 Houston was ranked by Schroders Global Cities Index for being a prime global location for real estate. Coming in at no. 7, Houston is one of 18 American cities listed in the top 30 by Schroders.
The index utilized a number of factors to identify the most "economically vibrant cities" including the population age 15 and over as a way to gauge demand for goods and services, median household income, retail sales and gross domestic product. The index also factors potential future growth into its calculations and local university rankings.
"We see universities as being critical in powering city economies," Tom Walker, the co-head of global real estate securities at Schroders, said. "Knowledge-based hubs are growing in economic strength with a positive knock-on to real estate markets in those locations."
Out of those categories, Houston ranked highest in household income at no. 2, followed by retail sales (4), GDP (13), population (14) and university rankings (no. 20).
According to Forbes, the index is used by "wealthy, global real estate investors and by institutional firms looking for the best long term value for fixed asset investments."
Houston has been gaining attention from a number of sources for its growing economy. Fort Bend County and Harris County were recently listed as one of the top counties in the nation for incoming investments. Houston was also ranked as one of the best cities for new graduates to start a career. The expanding economy is leading toward a significant increase in population as Houston continues to be one of the fastest growing cities in the United States. The city was also named as the fourth-best city in the United States.
See the rankings of the top 10 cities below.