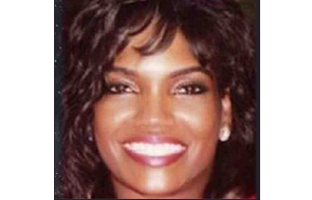 Name: Lisa Brown
Title: Realtor
Company: Realty Associates Pearland
What was your first job in the real estate industry? My first job was to sell a home for a landlord who came through the courthouse where I was working at the time.
Where did you grow up? Galveston, Texas
Growing up, what did you want to be? I wanted to decorate pretty homes.
What do you do to relax when you're stressed? Listen to real estate podcasts.
If you could have lunch with a well-known figure (living or not), who would it be and why? Christophe Choo, Beverly Hills Broker. I started listening to him and immediately felt a kinship with him.
Where is your favorite place to hang out? In high end model homes,
What do you love most about the industry? I enjoy all aspects of real estate: assisting buyers, listing homes for sellers, and meeting new agents who are happy like me.
What is the most difficult aspect of your job? Breaking into the luxury market I need rich friends!! Also, getting people to show up at home buying seminars.
Where do you go to network and meet new clients? Women's empowerment conferences, wealth management seminars, and social events.
What has been your greatest accomplishment? Getting my real estate license.
What was the last good movie you saw or book you read? The Notebook.
What is your favorite restaurant? Pappadeaux Seafood Kitchen
Architecturally speaking, what is your favorite building in Houston? High rise glass buildings
What kind of car do you drive? Terrain SUV
Smartphone or paper? Smartphone
What is your favorite city after Houston? Atlanta
In 10 words or less, what is your advice for someone new to the industry? Keep your full-time job, until you feel you are ready to fly.
What's your favorite real estate iPhone/Android app? HAR